Since 1990, Goosetown has been working with public safety agencies, communities and businesses across New York, New Jersey, Connecticut, Massachusetts, and Rhode Island to enhance their communications, security, and productivity. We design, install, and maintain integrated voice, data and security solutions across locations, technologies, and networks.
Goosetown is the nickname for the Village of Upper Nyack, where the company started. Today, with over 85 employees Goosetown services the Northeast from three locations, including Bloomfield and Guilford, CT and Congers, NY. Our team is experienced, trained, and certified in multiple areas of communications and security solutions.
Beyond our 30 years of experience, industry knowledge and innovative solutions, what makes Goosetown unique is the pride we take in providing the best customer service in the industry. We do not just say we put our customers first; we live it every day by going above and beyond to ensure their satisfaction. We work with all our customers to identify their unique voice, data, and security requirements, and then we design, install, optimize, and manage their solutions to meet and exceed their expectations.
For Over 30 Years, Goosetown Communications has built its reputation by delivering proven results and earning the underlying trust of our customers.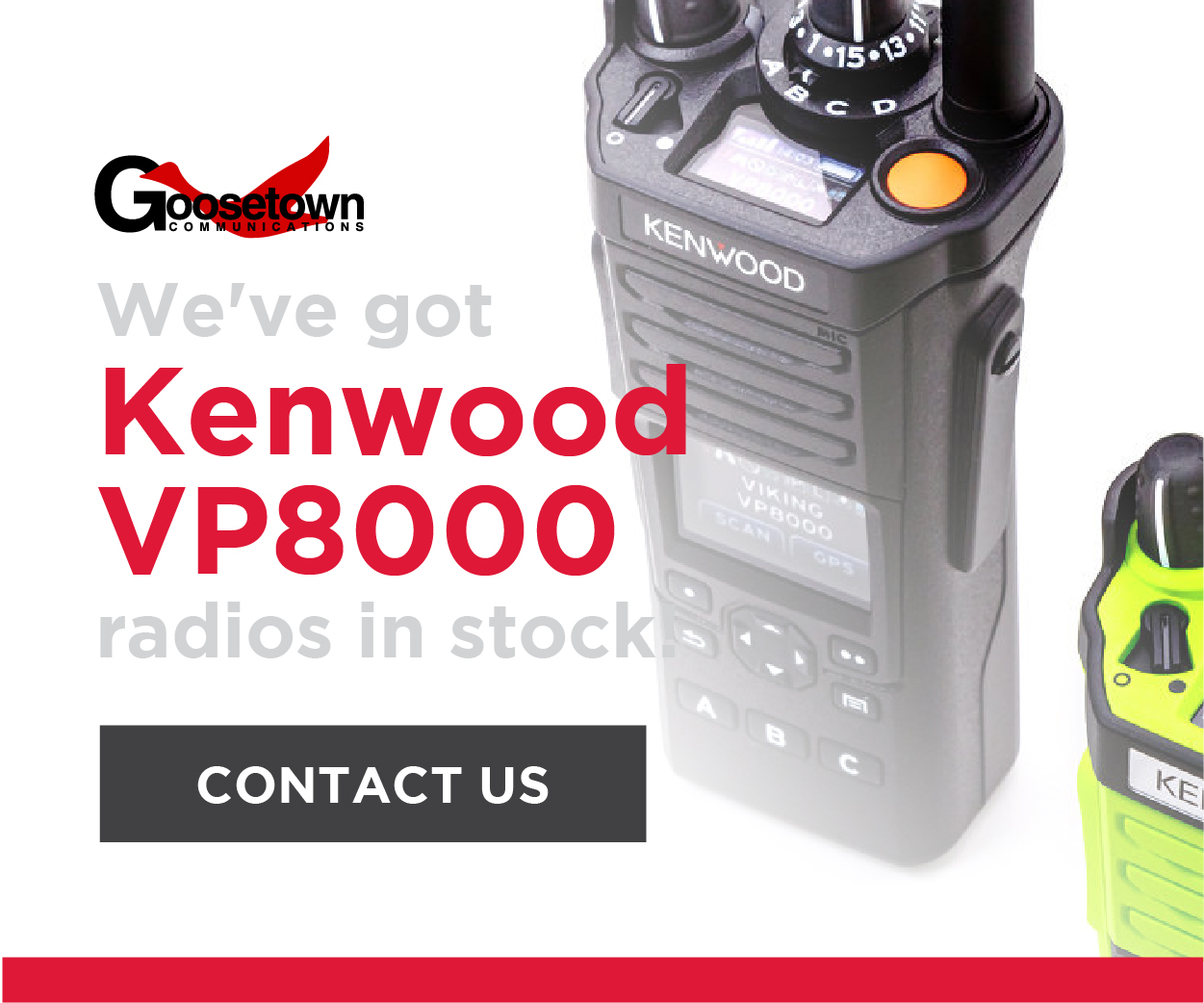 Since deploying our Kenwood VP8000's, I have been able to keep my staff at our Regional Emergency Communications Center better equipped to stay connected whether they are on or off duty. The all-band versatility allows us to easily monitor all our communities with a single radio. And with the radio's affordable price point, we are able to purchase more units and continue to receive the best service possible from Goosetown!"
The Largest All Digital Wide-Area Two-Way Radio Push-to-Talk Network in the Northeast US
OneVoice is the largest DMR network east of the Mississippi powered by the most qualified companies in the radio industry, with a combined 200 years of LMR experience.
With over 18,000 subscribers and 90+ sites, there is no other network that can offer better resiliency and coverage.
Coupled with the TeamConnect application, our customers now have instant private or group communications anytime, anywhere on a worldwide basis.
Explore wireless communication systems for your industry
For over 30 years we've dedicated ourselves to making sure our community has a voice when it matters most
Whether operating the largest digital trunking network in the Northeast U.S. or a complex public safety dispatch system, at Goosetown we are dedicated to the mission of enabling effective communications anywhere, anytime – especially when it matters most to you. We are the one company providing integrated communications solutions across disparate networks, locations and technologies. By combining the latest in wireless technologies and developing a deep understanding of your needs, we can offer you truly integrated solutions from the cab, to the control room, to the field.
Not Sure Which Two-Way Radio is Right for Your Operations?
Try Our Free Two-Way Radio Selector
Solving Your Mission Critical Wireless Problems...
Your mission is critical to us!
Beyond First Responders… EVERY mission is critical! From the child on the bus to the garbage at the curb,
our Managed Services team will solve the problems that hinder you from completing your mission everyday.