Wireless Technology Careers in the Northeast US
Why Choose a Career with Goosetown Communications?
At the heart of Goosetown's success is the passion and contributions of our people. After 30 years in business, we are where we are today… because of the innovative spirit and dedication of our people to go above and beyond to solve our customers' problems.
We are always looking for talented people to join our team. If you are ambitious and a solution finder, we want to hear from you. Our team members take great pride in knowing the communications and security technology solutions we design, install, and maintain for our customers to help first responders, communities, and enterprises enhance their safety, security, and productivity.
We know that what we do makes a difference in our communities.
Our company is made up of passionate professionals who work hard every day to provide the best service possible. We believe in doing what's right for our customers and providing them wth the best products on the market.
At Goosetown Communications, we know it takes more than just great solutions and services to make our customers happy. That is why we look for people who have a desire to help others succeed. At Goosetown you will be surrounded by some of the most talent-driven team members in your field, who all share one common goal – making sure our customers have access to reliable communications and security solutions, no matter the time of day or night, and no matter the conditions.
Come see how far your talents can take you at Goosetown Communications.
We understand the importance of reliable communications when it matters most, and we know what it takes to maintain a mission-critical network. We go above and beyond to provide the interoperable wireless solutions that our customers rely on.
That is why Goosetown's certified engineers and field service technicians are fully trained and empowered to take ownership when it comes to solving customers problems by applying innovative solutions that enable our client's mission.
Our commitment and dedication to the communities we serve is evident by the fact that 50% of our employees have either military or public service experience, or are active volunteers in their communities.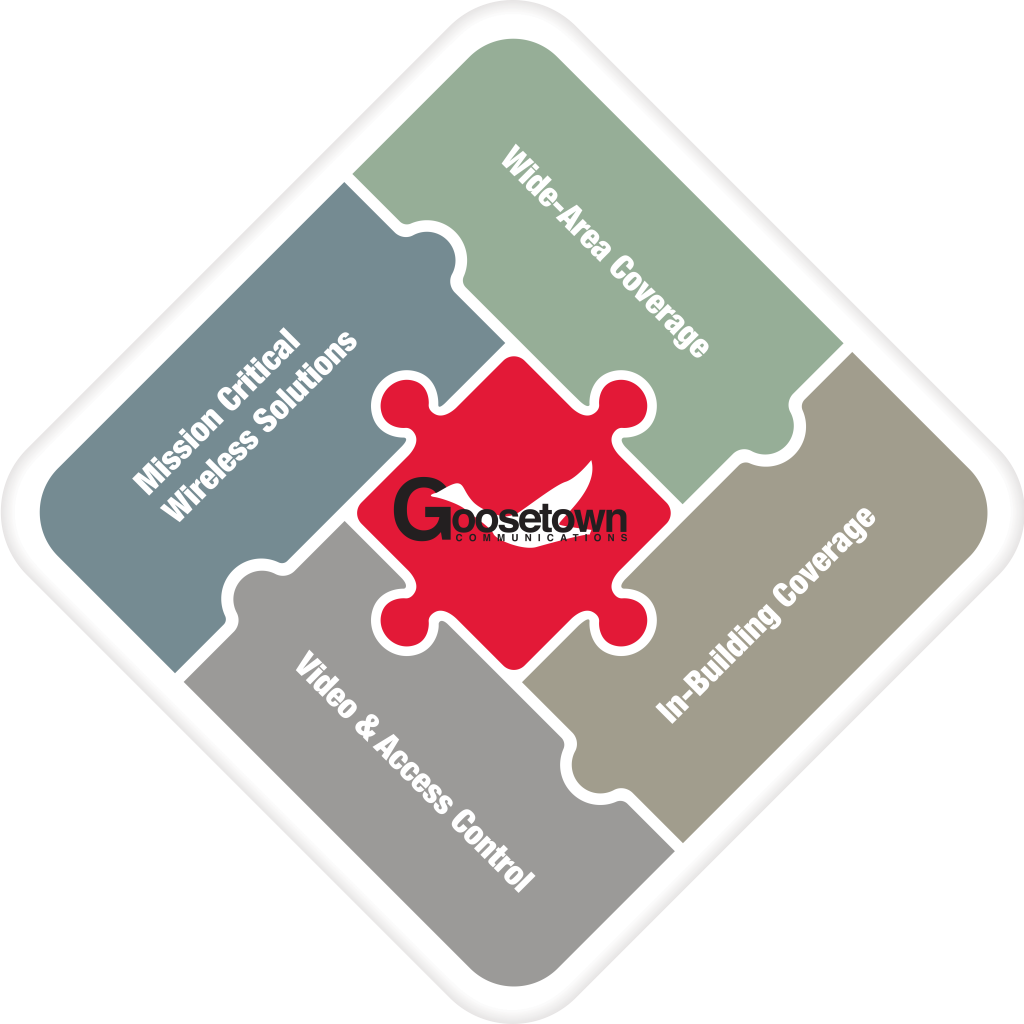 For Over 30 Years, Goosetown Communications has built its reputation by delivering proven results and earning the underlying trust of our customers.
At Goosetown Communications, you can receive the latest training and certifications to help you achieve your goals and ensure our customers satisfaction.
Looking to fill positions for: