Offering State-Of-The-Art Communications Networks Designed To Enhance Your Safety and Connectivity
Increase Department Safety and Connectivity With Reliable Two-Way Radio Solutions for Your Team.
Since, 1990 Goosetown Communications has been supporting some of the Northeast's most prominent police, fire and EMT's with their mission critical communications. We do not just say we put our customers first; we live it every day by going above and beyond to ensure their satisfaction 365/24/7. We work with local agencies and municipalities to identify their unique voice, data, and security requirements, and then we design, install, optimize, and manage their solutions to meet and exceed their expectations.
With over 85 employees Goosetown services the Northeast from three locations, including Bloomfield and Guilford, CT and Congers, NY. Our team is experienced, trained, and certified in multiple areas of communications and security solutions. We provide integrated connectivity and communications solutions across disparate networks, locations, and technologies. By combining the latest in wireless technologies and developing a deep understanding of your department's needs, we can offer you truly integrated solutions from dispatch center, to vehicles on scene and personnel in-building.
Our commitment and dedication to the departments and communities we serve is evident by the fact that 50% of our employees have either military or public service experience, or are active volunteers in their communities.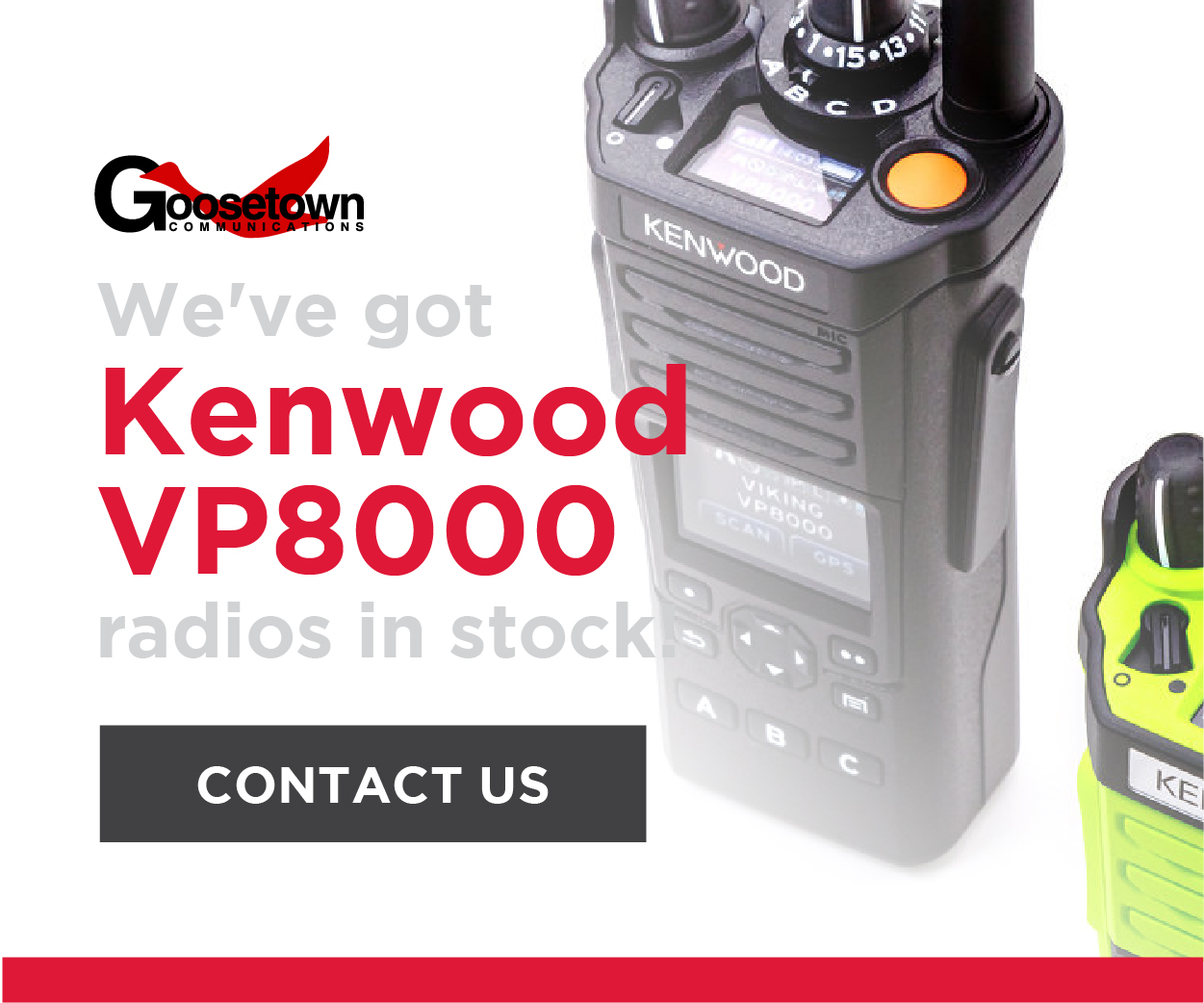 Since deploying our Kenwood VP8000's, I have been able to keep my staff at our Regional Emergency Communications Center better equipped to stay connected whether they are on or off duty. The all-band versatility allows us to easily monitor all our communities with a single radio. And with the radio's affordable price point, we are able to purchase more units and continue to receive the best service possible from Goosetown!"
Explore our Solutions for Fire and EMS
Not Sure Which Two-Way Radio is Right for Your Operations?
Try Our Free Two-Way Radio Selector