Capture Every Second With Public Safety Video Solutions
WatchGuard Police Video Camera Solutions from Goosetown Communications
Police officers know that their jobs can be dangerous and unpredictable. Because of the unexpected nature of their jobs, they need to be prepared with equipment that will keep them and their community safe. From active shooters to traffic stops, police body-worn and in-car cameras capture everything that happens on patrol. The footage is used for evidence, training purposes, and to capture criminals.
Motorola WatchGuard Video Solutions offers ruggedized video surveillance solutions that exceed industry standards. Goosetown Communications' line of police body-worn and mobile cameras offers law enforcement agencies unrivaled image quality in both daylight and nighttime conditions, as well as outstanding reliability under harsh operating environments such as extreme temperatures, dust, humidity or water submersion so that you never miss another moment.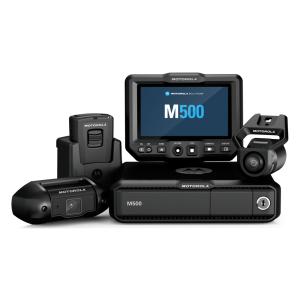 M500 Police In-Car Video System
The M500 in-car video system is a groundbreaking leap forward in real time awareness. It's not just an eye observing, it's a brain analyzing, alerting you in real time to threats and objectives.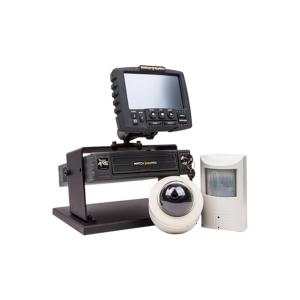 Interview Room Recording System
No more standing outside the interview room or in an observation room. The Motorola Solutions Interview Room allows authorized users to livestream interviews from a laptop or desktop computer.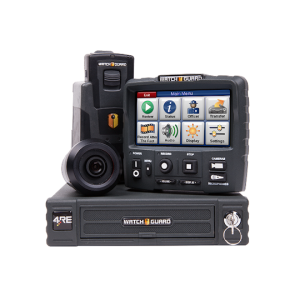 Law Enforcement In-Car Video
Multiple camera options, live-streaming, high security storage / upload, and collaborative integration with V300 body-worn cameras. Law enforcement officers can trust the WatchGuard 4RE to be a reliable witness.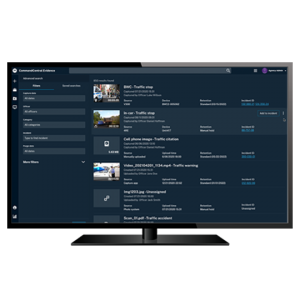 Knock down data silos with the confidence that every detail has been captured and no evidence left behind. Securely capture, manage and share all case content from a single location.
Leonardo Mobile License Plate Recognition
Goosetown Communications trusts Leonardo for License Plate Recognition (LPR) because for over 20 years they have been pioneering license plate recognition technology and pushing the boundaries of capabilities to new levels to support public safety and security, worldwide. Leonardo's ecosystem of ELSAG® license plate reader systems are based on fixed and mobile ALPR cameras combined with proprietary software. Leonardo's portfolio of ELSAG LPR technologies includes fixed, mobile, and custom systems that are accurate, reliable, and proven to increase productivity. Working together with Leonardo, Goosetown helps customers stay ahead of vehicle-related crime by deploying LPR solutions that respond to the rapidly changing demands of law enforcement, governments, security companies, parking authorities, and large enterprises change. All of Leonardo's ELSAG LPR solutions can be integrated with the smartest, most robust data management and analysis software system available, the ELSAG Enterprise Operations Center™.
ESLAG Mobile Plate Hunter
Leonardo offers the gold standard in the mobile license plate reader industry. With over 20 years of experience, Leonardo's LPRs benefit law enforcement agencies, parking authorities, and access control organizations looking to enhance the safety and security of their communities, campuses and facilities.
The Mobile Plate Hunter reads plates day or night, in all weather conditions, all across the US and many other countries.
Mobile Plate Hunter Features:
50% Smaller Processor than Previous Models
Latest CMOS Sensor Technology
High-Resolution Cameras
Expansive Field of View
15w Low Power Consumption for 2 Cameras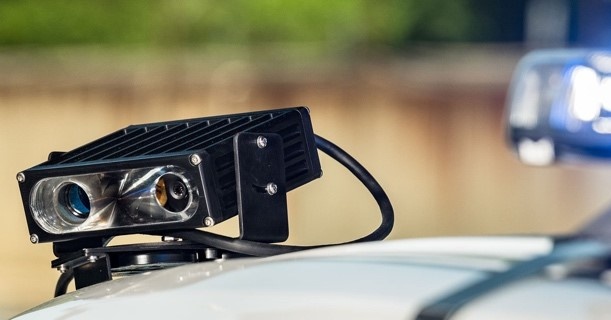 Audible and Visual Alerts
ALPR systems can be mounted on patrol cars, capturing license plate numbers throughout an entire shift. When a suspect license plate number is detected, and audible and visual alarm alerts the officer within milliseconds of license plate capture.
Through the ALPR systems cameras, processing unit and proprietary software captured license plates are instantaneously compared against millions of hot list records to identify vehicles of interest. Hot lists can be manually or remotely updated.
The alert notifications communicate the nature of the detected plates crime or infraction so officers understand the risk, before exiting the patrol car. As all detection and processing is behind the scenes officers can keep their hands-free and focus of attention on the scene.
ESLAG Parking Enforcement System
Leonardo's ELSAG® ALPR Parking Enforcement Systems is one of the industry's most effective and efficient means of parking enforcement trusted by law enforcement for over two decades. Now local parking authorities can benefit from the ELSAG license plate recognition performance to help keep communities safe, and if your city already uses ELSAG LPR systems you can even share server and data technology to enhance safety and save money.
Whether your parking operations cover an entire municipality, or simply an independent parking facility, the ELSAG parking integration technology and proprietary software can help you meet the challenges managing your efficiently operations. The ELSAG license plate reader solution for parking management and enforcement saves time and increase revenues, as well as helps local authorities to locate vehicles of interest.
Leonardo's ELSAG® ALPR Parking Enforcement System is ideal for enforcing plate-based permits and time-limits.
ESLAG Parking Enforcement Product Features:
"Electronic chalking" marks a car is parked in a timed zone. If the vehicle remains beyond the allowed time, the parking enforcement officer receives an alert to issue a citation.
Automatic license plate recognition cameras and server software date/time stamps captured vehicles GPS locations and subsequently identifies vehicles in violation of pre-determined parking regulations.
All data from enforcement fleet vehicles can be integrated and correlated.
Software can be used with existing ELSAG LPR systems.
Administrative control resides at central dispatch and monitoring.
LPR data can be used for visual proof in case of an appeal providing date/time, two vehicle images, and location of the infraction.
Your parking department can opt-in to aid public safety by providing law enforcement secure access to your LPR data for investigative purposes.
Independent Ticket Agent view vs. Car view, allowing patrol vehicles to keep moving while enforcement agents issue citations.
An end-to-end ticket management and collection solution, or it can integrate with existing ticket processing application systems.
System automation aids in vehicle turnover within a business district.
Automate Parking Management with ELSAG VPH900™ Software
The ELSAG VPH900™ Software is an automated license plate reader solution for parking management. Bundled with the IP cameras best-suited for specific needs, the ELSAG VPH900 Software is a robust parking management solution that will save time and money.
ELSAG ALPR Parking Software Benefits
Reduce Parking Lot Patrol Resources:
Reduce the time and manpower resources to manually patrol parking areas for time zone violations, proper license plate tags and permits, because ALPR cameras can survey a parking lot more quickly and the software processing is instantaneous.
Eliminate Physical Parking Permits and Tags:
The ELSAG VPH900™ parking software identifies permits via the camera capture of license plates and runs the captured data through vehicle log for a specific area.