Network Operations Center (NOC) for New York Business, Enterprise And Government Agency Communications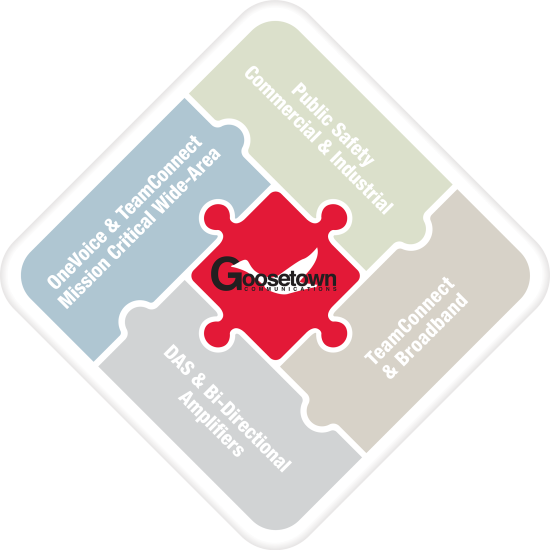 24 x 7 Monitoring for Secure, consistent, always-on two-way radio communications
Our Network Operations Center, or NOC, is dedicated to monitoring and supporting your system 24/7 with the goal of keeping your communications systems up and operational, no matter what's going on in the world around you. This includes constant monitoring for a wide range of potential threats, including:
Power failures
Systems alarms
Weather events
Infrastructure issues
By constantly monitoring your networks, we can prevent or avert many potential disasters that would otherwise cause service interruptions. We have processes and redundancies in place to avoid outages or downtime, so you can rely on your communications capabilities.
On the rare occasion when outages do occur, we coordinate resources within our Network Operations Center to restore your communication as quickly as possible. We understand how important communication is for businesses and our mission is to eliminate downtime whenever possible by acting proactively to prevent outages. We prioritize restoration of your communications capabilities quickly and seamlessly.
Depending on the specific issue, our NOC team will determine whether an emergency call is necessary, or if a service call the following day will meet your needs best. We also monitor events, including snow storms, hurricanes, and more to ensure we can provide the best coverage in challenging times.
Why Goosetown Communications is so dedicated
At Goosetown Communications, we are dedicated to delivering continuity of coverage because we understand how critical the ability to communicate effectively happens to be. That is why we've created redundancies and backup plans and work tirelessly to keep all our customers' communications systems running at all times.
In addition to our vigilant staff in our NOC, we go out of our way to ensure you have the right communications systems and equipment at the right prices to meet the needs of your operation from the start. We will work with you to find your "just right" fit when it comes to communications for your business, public safety, or government organization.
Our team is dedicated to one goal, helping businesses and communities operate more efficiently, productively, and safely by improving communication. Contact Goosetown Communications today to learn more about our Network Operations Center and how we can help you power through various storms in your business by creating a customized and scalable communications system for your business.
We believe that all communications are mission critical. But it is the background of Goosetown Communications' owners in fire and emergency services that has shaped our commitment to keeping the lines of communications open for our customers. Even when emergencies do occur, our customers can operate with confidence that we're working to restore those communications interruptions the instant they occur and constantly seeking to take preventative action to avoid them.